Original songwriting and music. The golden days of country music for today's listeners.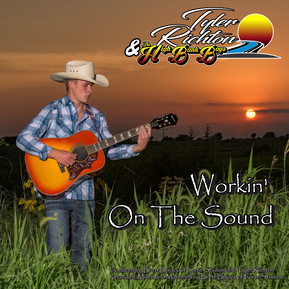 Tyler Richton and The High Bank Boys have professional, recorded work currently available! This journey began with "Workin' On The Sound", a full 16 track LP released in January of 2017. 15 of the 16 songs are originals written by Tyler, with the 16th a tribute to country's greatest with "Folsom Prison Blues."

In the summer of 2018, The band released a new single, "God Bless The Workin' Man", written by Tyler and dedicated to the hard working people that make everyday America so great. These projects have given the band great opportunities to showcase their talents in a professional studio setting. With more new music on the way, the future's bright for more real country to come!
Music is available at all online music retailers, with links found on our home page. CDs are also available at all Tyler Richton and the High Bank Boys shows, and in our online store.
Download or grab a copy of great country music today!